India Reports 18,599 New COVID-19 Cases, 97 Deaths In Last 24 Hours
India reported 18,599 new COVID-19 cases, 14,278 recoveries, and 97 deaths in the last 24 hours, according to the Union Health Ministry on Monday.
With this, the total cases has reached to 1,12,29,398 including 1,88,747 active cases and 1,08,82,798 total recoveries.
However, the death count mounted to 1,57,853 including the new deaths, ANI reported.
With 99,205 active cases, Maharashtra continues to remain the most-affected coronavirus state, followed by Kerala with 41,162 active cases.
Here are the Latest News Live Updates:
Delhi Police Celebrates Women's Day By Honouring Women Achievers, Giving Command Roles
On the occasion of International Women's Day, Delhi Police celebrated the achievements of women police personnel and honoured 22 of them on Monday.
"22 women police personnel were honoured for their remarkable efforts beyond the call of duty during Corona pandemic period and 15 civilian women from various fields like medical services, social services, entrepreneurs, trainers and good Samaritans, who have made a significant contribution to the society," said Delhi Police Commissioner SN Shrivastava at the event.
Over 8,000 Women Given Covid Vaccine On International Women's Day In Mumbai
On the occasion of International Women's Day on Monday, over 8,000 women were given COVID-19 vaccine at five centres in Mumbai, civic officials said.
The centres were set up in Seven Hills hospital, and jumbo facilities in BKC, Goregaon, Mulund and Dahisar, where women who came for the inoculation were given roses and chocolates, a BMC release said.
The centre at BKC administered the vaccine to 1,982 women, followed by 1,932, 1908, 1852 and 418 at Goregaon jumbo facility, Seven Hills hospital, Dahisar jumbo facility and Mulund Jumbo facility respectively, it said.
Gujarat Reports 555 New Covid Cases, One Death And 482 Recoveries
With 555 new COVID-19 cases coming to light on Monday, Gujarat's caseload rose to 2,73,941, the state health department said.
The number of recovered cases went up to 2,66,313 with 482 patients getting discharged from hospitals.
The death of a COVID-19 patient in Ahmedabad pushed up the toll to 4,416, said the department in a release.
The state's recovery rate stands at 97.22 per cent.
There are a total of 3,212 active cases in the state, out of which 41 patients are on ventilators.
Ahmedabad recorded 129 new cases, the highest in the state, followed by Vadodara with 103 and Surat 100 cases.
Jammu And Kashmir Records 70 New Covid Cases, One Death
The COVID-19 death count in Jammu and Kashmir rose to 1,963 on Monday with one more fatality, while 70 new cases pushed the infection count to 1,27,114, officials said.
Of the new cases, 11 were from the Jammu division and 59 from the Kashmir division, they said.
Srinagar district recorded the highest 33 cases followed by 11 in Jammu district, officials said.
While 11 districts did not report any new cases, seven other districts had cases in single digits.
The number of active cases stands at 871 in the union territory, while 1,24,280 patients have recovered so far, officials said.
The COVID-19 death count stands at 1,963. One death was reported from Jammu division in the past 24 hours, they added.
Covid Situation "Alarming": Maharashtra Minister Says "Some Complacency"
Days after a number of urban centres in the state began to impose restrictions on people's movement, Maharashtra Health Minister Rajesh Tope today said the Covid-19 situation was indeed alarming. He has warned that strict action may have to be taken once he talks to the Chief Minister, District Collectors, and Police Commissioners today. He even went to the extent of using the word "lockdown" for some districts, even though he qualified it with "if required".
Amid Concerns Over Shortage, Kerala Receives Additional 48,960 Covaxin Doses
Amid widespread complaints of COVID-19 vaccine shortage in Kerala, 48,960 doses of Covaxin, indigenously manufactured by Bharat Biotech, have reached the state now, reported news agency PTI.
Thiruvananthapuram received 16,640 doses of the vaccine, while Ernakulam received 19,220 doses and Kozhikode got 13,120 doses of the vaccine, sources state Health Department said today.
According to information received from the union Health Ministry, more doses of vaccine would reach the state in the coming days and the number of vaccination centres can be increased as per its availability, they said.
Mumbai Airport's Terminal 1 To Resume Operations Wednesday With Five Domestic Airlines
Mumbai Airport said five domestic airlines will operate 102 flights to 27 destinations on Wednesday when flight operations from Terminal-1 will resume, reported news agency PTI. The operations from T1, which serves domestic passengers, remained suspended even after a restart of domestic air services in the country on May 25 last year following a two-month suspension of air services in late March to contain the pandemic. As of now, all operations – domestic and international (under various special initiatives) – at the Mumbai airport are being carried out from Terminal 2 (T2). The resumption of services from T1 will help maintain social distancing measures, uphold passenger safety, and ensure a seamless transit, Chhatrapati Shivaji Maharaj International Airport (CSMIA) said in a statement today.
BJP Takes Over Malda Zila Parishad In Bengal Ahead Of Polls
BJP takes over Malda Zilla Parishad in Bengal as majority of the members join party ahead of the Assembly elections, reported news agency PTI.
Congress, Sena, Indian Union Muslim League Give Adjournment Motion Notices In lok Sabha Over Fuel Price
The Congress, Shiv Sena and the Indian Union Muslim League (IUML) today gave adjournment motion notices in the Lok Sabha over the continuous rise of petrol, diesel and LPG prices in the country, reported news agency ANI.
Meanwhile, the price of petrol in Delhi stands at Rs 91.17 per litre while that of diesel at Rs 81.47, according to the Indian Oil Corporation.
The second part of the budget session of parliament began on March 8 amid the uproar on fuel price hike in the Rajya Sabha.
Four Trinamool MLAs, One Candidate Join BJP Ahead Of Bengal Assembly Polls
Kolkata: TMC MLAs Sonali Guha, Dipendu Biswas, Rabindranath Bhattacharya, Jatu Lahiri and TMC candidate from Habibpur Sarala Murmu join BJP in presence of West Bengal party president Dilip Ghosh, BJP leaders Suvendu Adhikari & Mukul Roy #WestBengalElections2021pic.twitter.com/4AtGAHa6H7

– ANI (@ANI) March 8, 2021
Delhi Logs 239 New Covid Cases, Positivity Rate Increases To 0.50 Per Cent
Delhi recorded 239 new coronavirus cases and three deaths today, as the positivity rate rose to 0.50 per cent, the Health Department said, reported news agency PTI. The new cases came from 47,689 tests, including 35,968 RT-PCR tests and 11,721 rapid antigen tests, conducted the previous day, the bulletin said. The number of active cases stood at 1,803. Three fatalities took the death count to 10,924, according to the data. The positivity rate stood rose to 0.50 per cent from 0.31 per cent a day before. On Sunday, 286 new cases and two deaths were recorded. The city had registered 321 new coronavirus cases, the highest daily count in nearly one-and-a-half months, and a death on Saturday, and 312 cases and a fatality on Friday.
Six States Account For 86.25 Per Cent Of New Covid Cases In Last 24 Hours: Health Ministry
Maharashtra, Kerala, Punjab, Karnataka, Gujarat and Tamil Nadu cumulatively account for 86.25 per cent of the new coronavirus cases reported in the past 24 hours, the Health Ministry said today, reported news agency PTI. Maharashtra reported a maximum of 11,141 fresh cases in a single day, accounting for 59.90 per cent of the total new cases recorded, while Kerala registered 2,100 new infections, accounting for 11.29 per cent of the new infections. Punjab recorded 1,043 new infections (5.60 per cent of total new cases) in the past 24 hours while Karnataka recorded 622 fresh cases that account for 3.3 per cent of the total new infections, the ministry said. Gujarat recorded 575 new infections in the past 24 hours which account for 3.09 per per cent of new cases while Tamil Nadu recorded 567 new infections that account for  3.04 per cent of the total new infections, it said. In the last 24 hours, 18,599 new cases were registered, the health ministry said.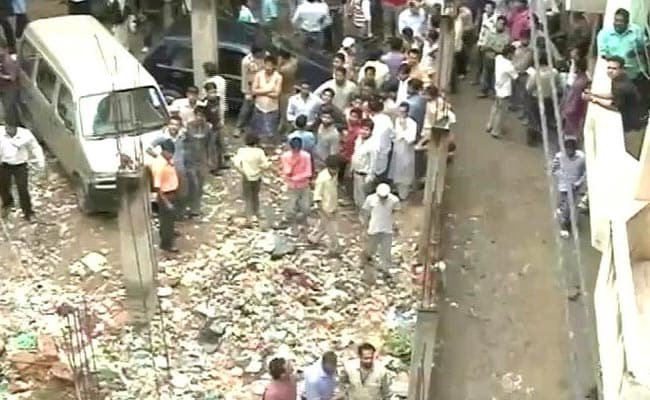 Batla House Encounter: Accused Ariz Khan Convicted Of Inspector's Killing
A local court today convicted Indian Mujahideen terrorist Ariz Khan in the case of the 2008 Batla House shootout which he had escaped. His sentencing has been scheduled for next Monday. The encounter between the Delhi police and a bunch of terrorists holed up in the Okhla area of the national capital led to the death of one police officer while two others sustained injuries. He is also the alleged mastermind of the 2008 serial blasts across Delhi, Rajasthan, Gujarat, and Uttar Pradesh.
The country can't progress by denying anyone's contribution. The country goes forward by accepting & respecting everyone's contributions & we want to follow this mantra: PM Modi at the committee meeting to mark 75 years of Independence pic.twitter.com/Yv0hYvYiYQ

– ANI (@ANI) March 8, 2021
Madhya Pradesh Passes Freedom Of Religion Bill, 2021 In The Assembly
The Madhya Pradesh Freedom of Religion Bill, 2021 was passed in the Assembly on Monday.
The Bill had been approved earlier in December last year, by the state Cabinet in a special meeting chaired by Chief Minister Shivraj Singh Chouhan.
"We won't allow forced conversions in Madhya Pradesh. Under the new bill, anyone who does it will face jail term up to 10 years and minimum Rs 50,000 fine. Many incidents came to light where minor girls were converted, married and made to contest Panchayat polls," Mr Chouhan had said.
"Under the new Bill, forcing religious conversion on someone will attract one to five years of imprisonment and a minimum Rs 25,000 fine," State Minister Narottam Mishra said.
2 Chhattisgarh ministers test positive for coronavirus
Chhattisgarh Health Minister TS Singh Deo and Revenue Minister Jaisingh Agrawal have tested positive for coronavirus, amid the ongoing budget session of the state Assembly.
The health minister in a tweet on Monday informed that he has contracted the viral infection, PTI reported.
No new COVID-19 case in Arunachal Pradesh, PTI reported.
59 new cases push Odisha's COVID-19 tally to 3,37,803, PTI reported.
Women farmers take centre stage at protest sites
Thousands of women farmers held protest marches and delivered speeches at the Singhu, Tikri and Ghazipur protest sites at Delhi's borders on International Women's Day, PTI reported.
Noting that women contribute significantly to the country's farming sector, the organisers have laid out elaborate plans to let women farmers manage the stage, arrange food and security and share tales of their struggles on the occasion.
Nepal receives 348,000 doses of Made-in-India COVID-19 vaccines under COVAX initiative
Nepal on Sunday received 348,000 doses of Made-in-India COVID-19 vaccines under the COVAX initiative.
In a tweet, the Embassy of India in Nepal wrote, "Today, the first COVAX shipment of 348,000 doses of AstraZeneca "Covishield" vaccines manufactured by the Serum Institute of India (SII), together with 350,000 syringes and 3500 vaccine safety boxes arrived in Kathmandu. #VaccineMaitri @MEAIndia @PMOIndia."
Will continue protest demanding discussion on fuel price hike in Parliament, says Mallikarjun Kharge
Leader of Opposition in Rajya Sabha Mallikarjun Kharge on Monday said the Congress will continue its protest demanding discussion on a hike in fuel prices in Parliament.
His remarks came as Rajya Sabha witnessed repeated adjournments following repeated sloganeering by the Opposition MPs demanding on fuel price hike in Parliament. Later, the Upper House was adjourned till 11 am tomorrow, ANI reported.
Russia reports 10,253 new COVID-19 cases, 379 deaths
The number of coronavirus cases in Russia has increased by 10,253 cases over the past 24 hours, down from the 10,595 cases recorded the day before, the government's coronavirus response center said in an update on Monday.
Women's Day: All-women team takes control of Delhi ATC at Indira Gandhi International Airport
On the occasion of International Women's Day, an all-women team handled air traffic control (ATC) operations at the Indira Gandhi International Airport in New Delhi.
"It is a very great experience. We feel special to have an all women's team here. The air traffic is increasing day by day post COVID lockdown. All the women are handling the traffic very well. This is a male-dominated job. However, I believe that women are equally capable of handling such stressful air traffic monitoring job," Shilpam Ratan, manager, Air Traffic Control (ATC) told ANI.
86.25% new COVID-19 cases in 6 states: Government
Maharashtra, Kerala, Punjab, Karnataka, Gujarat and Tamil Nadu are the six states that cumulatively account for 86.25 per cent of the new coronavirus cases reported in the past 24 hours, the Health Ministry said on Monday.
COVID-19: Western Railways collects Rs 8.83 lakh in fine in March 1st week
Amid rising COVID-19 cases in Maharashtra, the Western Railways collected a total fine of Rs 8.83 lakh from March 1 to 6 from people who were travelling without a face mask.
"A sum of Rs 8,83,100 was collected in the form of fine from people not wearing masks from 1st March till 6th March," informed Western Railways in a statement.
International Women's Day celebrates contributions, achievements of women, says Venkaiah Naidu
Rajya Sabha Chairman Venkaiah Naidu on Monday extended his greetings on International Women's Day and said that it is a day to celebrate the social, economic, cultural, political contributions and achievements of women across the globe, ANI reported.
Nainital highway 9, NH-24 closed due to farmers' protests
Due to ongoing protests against farm laws, Nainital Highway 9 and National Highway 24 are closed at the point of Uttar Pradesh gate, said Delhi Traffic Police on Monday.
The police said there is heavy traffic on both the sides, ANI reported.
International Women's Day: Alliance Air operates maiden flight to Bareilly with all-women crew
Air India's subsidiary company Alliance Air on Monday celebrated International Women's Day by launching a flight from Delhi to Bareilly with an all women-crew. Minister of Civil Aviation Hardeep Singh Puri announced the inaugural flight virtually and said, "I would like to thank all the stakeholders who have done a tremendous job to get start the Bareilly flight under "Ude Desh Ka Aam Nagrik" (UDAN) scheme."
Maharashtra Chief Minister lauds contribution of women "COVID-19 warriors"
Maharashtra Chief Minister Uddhav Thackeray on Monday said the courage and contribution of women who served as "COVID-19 warriors" during the pandemic will never be forgotten.
In a video message on the occasion of the International Women's Day, Mr Thackeray said the pandemic threat is not yet over and in the last one year, women have stood like a rock supporting their families and fulfilled different responsibilities courageously, PTI reported.
Rahul Gandhi to address Indian Youth Congress" national executive meeting today
Ahead of upcoming Assembly elections, Congress leader Rahul Gandhi will address the national executive meeting of Indian Youth Congress office-bearers in the national capital on Monday.
Taking to Twitter, Youth Congress National President Srinivas B V said: "Indian Youth Congress is all set to organize National Executive meeting 2020-21 at IYC HQ."
Entry, exit closed at Delhi metro stations from Tikri Kalan to Brigadier Hoshiar Singh
Entry and exit gates of Delhi metro stations from Tikri Kalan to Brigadier Hoshiar Singh on the Green Line section were closed on Monday morning. However, Delhi Metro Rail Corporation (DMRC) has not specified the reason for closing the metro stations, ANI reported.
"Security Update: Entry/exit gates of stations from Tikri Kalan to Brigadier Hoshiar Singh on green line are closed," read a tweet on the official handle of DMRC.
36 people test COVID-19 positive in Maharashtra legislative assembly
A total of 36 people have tested positive for COVID-19 in Maharashtra Legislative assembly, informed JJ hospital on Monday.
"A total of 2,746 samples were tested for re-entry to the legislative assembly for the budget session of Maharashtra on March 6 and 7, out of which 36 were found positive," JJ hospital said in a statement.
Coronavirus: 18,599 fresh cases in India, marginally lower than yesterday; 1.12 crore total cases, 1.57 lakh total deaths
Chile reports third consecutive day of over 5,000 daily cases of COVID-19
Chile announced on Sunday the third consecutive day of more than 5,000 daily cases of COVID-19, with 5,280 cases, bringing the total to 855,785, the Ministry of Health reported.
The ministry also reported another 69 deaths, bringing the death toll to 21,077, and said that 28,557 people are currently in the active stage of the disease, ANI reported.
70 new cases push Odisha's COVID-19 tally to 3,37,744
Odisha's COVID-19 tally mounted to 3,37,744 on Sunday as 70 more people tested positive for the infection, a health official said.
Meghan Markle Says Royals Fretted Over "How Dark" Son's Skin Would Be
Meghan Markle accused the British Royal Family in a sensational interview broadcast Sunday of fretting over how dark her son's skin would be.
Markle, who is African American, says her husband Prince Harry revealed his family's concerns over Archie's skin tone, as well as the security he would be entitled to, ahead of his birth on May 6, 2019.
Will Meet Bengal Farmers On March 13, Says Farmer Leader Rakesh Tikait
Bharatiya Kisan Union (BKU) leader Rakesh Tikait today said he would hold a meeting with farmers on March 13 in Kolkata, West Bengal."We are going to Kolkata on March 13. We will speak with farmers there about their concerns and ask if their produce are being bought at MSP or not," Mr Tikait said while visiting Bala Sahib Dialysis Hospital in Delhi.
"The government has gone to Kolkata. They will return in one and a half month. We are also going there. We will meet the government there only," he added.
When asked about the stalemate between farmers and the Centre even after more than 100 days, Mr Tkait said that the government, sooner or later, will have to pay heed to farmers' issues.
India's Covid Vaccine Rollout "Rescued The World": Top US Scientist
The rollout of the COVID-19 vaccines by India in collaboration with leading global institutions has "rescued the world" from the deadly coronavirus and the contributions by the country must not be underestimated, a top American scientist has said.
India is called the pharmacy of the world during the COVID-19 pandemic with its vast experience and deep knowledge in medicine. The country is one of the world's biggest drug-makers and an increasing number of countries have already approached it for procuring coronavirus vaccines.